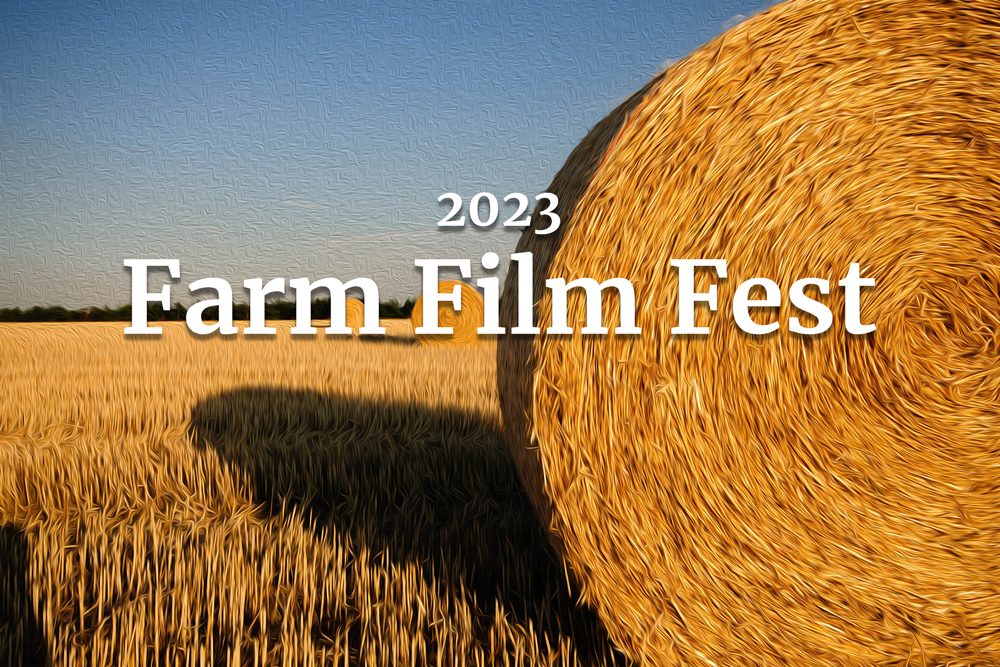 Farm Film Fest 2023 will be held Sunday, April 30
Theme: New York State of Farming
Sponsored by the Chatham Agricultural Partnership, Columbia Land Conservancy, and Crandell Theatre, the event begins at the Crandell Theatre with screenings of nine films about farming and agricultural issues, followed by a panel discussion. Following the films and discussion, attendees are invited to the popular post-screening "Meet Your Maker" reception with farmers, filmmakers and film lovers next door at The People's Pub. There is no charge for this event but attendees are asked to make a non-perishable food donation to the Chatham Silent Food Pantry.
List of Films
---

How 7.1 Million Acres of Farmland in New York are Harvested
Filmmaker: Tony 98 – Discovery
New York is one of the states with a fairly developed agricultural industry with about 7.1 million acres of land used for farming and livestock. Famous agricultural products of our state are milk, cattle, calves, corn, and many other fruits. According to statistics in 2021, in New York, there are about 33,600 farms and 753 farmers' markets in operation.
Run time: 7:31
---

Little Farmhouse Flowers
Filmmaker: Farmers Friend*
Experience the beautiful life Linda and her family enjoy at Little Farmhouse Flowers in the Adirondacks of upstate New York! Learn how Linda went from being a teacher to a full-time flower farmer in just a matter of weeks, how she integrates her family into the farm, her favorite flower varieties, growing secrets, and more all in this episode of The Good Life!
Run time: 8:44
---

Grow Hemp NY
Filmmaker: TrueMotion Films
A six generation farm, founded during the Gold Rush in the 1840s, converts from haying to growing hemp. Run time: 8:10
---

Dirt Stories
Filmmaker: Heather Phelps-Lipton
Four New York farmers discuss their approach to sustainable and regenerative farming: Emily Eder (Great Song Farm, Redhook); Jennifer Phillips (Gansvoort Farm, Germantown); Tianna Kennedy (Star Route Farm, Charlottesville); and Rebecca Yoshino (Bard Farm, Annandale-on-Hudson). Run time: 7:23
---

Our Farms, Our Farmers
Filmmakers: Murphy Birdsall & Keith Reamer
A production of the Pine Plains Historical Society. While it profiles farms in Dutchess County, it could have been made in Columbia County as both areas have transitioned from commodity dairy farming to other types of agriculture. Run time: 22:00
---

Building a Brighter Future with Young Farmers
Filmmaker: Oceans 8 Films
The National Young Farmers Coalition is a grassroots network of young farmers and ranchers working for a brighter, more equitable future for farming in the United States. This film explores the challenges young farmers face, and the solutions they're leading in 2020.
Run time: 7:06
---

In Her Field
Filmmaker: Jennie Thomas
Erin Bullock is the owner and operator of Wild Hill Farm in Ionia, N.Y. She has been a farmer in Upstate New York for over a decade and has earned a reputation as a strong leader and a good farmer. Because of her lack of female role models when she first got into farming, Bullock acts as a mentor and educator to many young women looking to enter the world of agriculture. In Her Field was the filmmaker's senior thesis at RIT. Run time: 8:15
---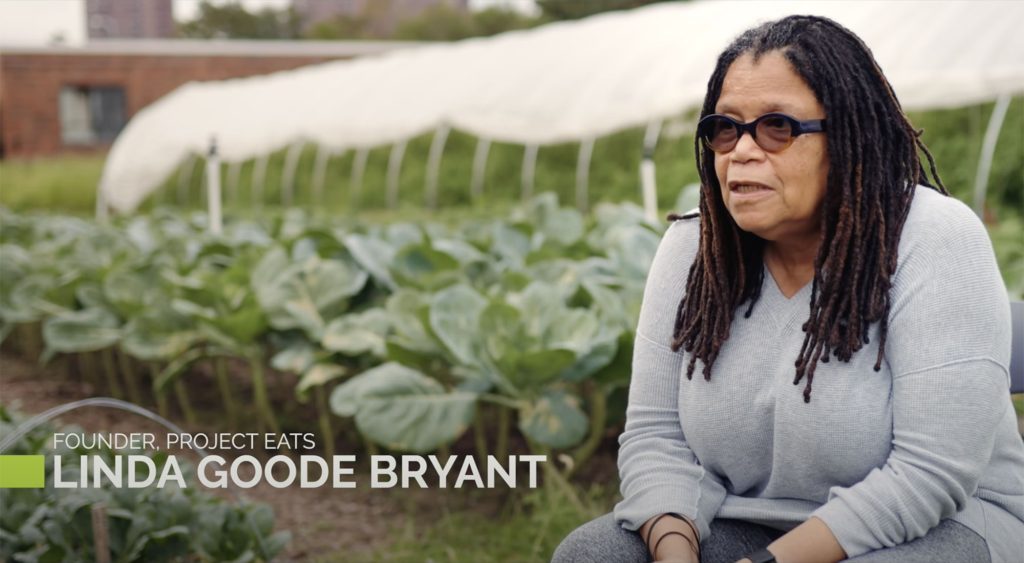 Project Eats
Filmmaker: Farmers Friend*
Born out of the 2008 financial crisis, Project Eats is pioneering a revolutionary farm-centric food system right in the heart of New York City! With around half a dozen in-ground and rooftop farms in 4 of New York City's 5 boroughs, Project Eats is making fresh, nutrient-dense veggies available to underserved communities throughout the city.
Run time: 8:58
---

Beekeeping in New York
Filmmaker: South China Morning Post
Influenced by his father, Andrew Coté started to learn beekeeping at 10 years old. 40+ years later, he is a professional beekeeper with over 100 beehives in NYC. Some are near Times Square, others are on Manhattan rooftops. "We get a lot of complaints," he said. "But usually we can smooth them over with a little jar of honey or a few sweet words, because we don't want our bees to be a source of discomfort to anyone." Run time: 4:55
---
Post-Film Panel Discussion with Filmmakers and Farmers
Moderator
Troy Weld is a long-time conservationist and land management leader. He serves as President of the Columbia Land Conservancy, an organization that works with the community to conserve the farmland, wildlife habitat and rural character of Columbia County. Prior to joining CLC, Troy held leadership positions at The Nature Conservancy at the State and North American levels.
Discussion participants
Sarah Chase and her brother Rory are third-generation farmers who specialize in complementary aspects of the family business, Chaseholm Farm Dairy and Creamery, located in Pine Plains. Sarah manages the dairy herd while Rory manages the Creamery. Sarah discusses their efforts to innovate and grow the business in the film Our Farms, Our Farmers.
Terence Duvall is the Conservation and Agricultural Projects Associate at the Columbia Land Conservancy. He works with CLC's Farmland Protection Team to conserve farmland and increase farmland access for farmers and is Chatham Agricultural Partnership member.
Eric Ooms, a second-generation dairy farmer, owns and operates a dairy farm in Chatham with his father and two brothers. A founding member of the Chatham Agricultural Partnership, Eric also sits of the New York Farm Bureau Board of Directors, where he serves as Vice-President.